Best Romance Stories to Read
If you're in the mood for great romance stories, look no further. I have compiled a list of all the best romance books that I have read and recommend so that you don't have to do the digging.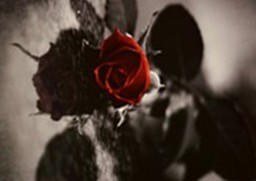 One of my favorite ways to unwind is to grab a sexy romance book and curl up on the couch to devour it. And what better way to share that with the world than with a list of all my favorites.
The list contains both young adult and adult romance stories in a variety of romance sub-genres, and it is updated often to include all of my recently read recommendations.
To read book summaries for any of these titles, simply click on the title of the book you'd like to view.
If you don't see what you're looking for, or would like to have your favorites added to the list, simply fill out our book recommendations form with the titles you want to add, and we'll add them to the list.
If you're a fan of sexy paranormal romance, and you haven't had enough yet... My Favorite Romance Books is a great source for romance books and reviews that tend to make you... er... thirsty for more.
Romance Books by Category
Young Adult Romance Stories
Click here for adult romance stories
Adult Romance Books
Adam
Angel's Blood
Archangel's Blade
Ashes of Midnight
At Grave's End
Blood Born
Bloodfever
Born of Night
Burning Wild
Conspiracy Game
Covet
Damien
Dangerous Games
Dark Celebration
Dark Challenge
Dark Curse
Dark Demon
Dark Descent
Dark Desire
Dark Destiny
Dark Dreamers
Dark Fire
Dark Gold
Dark Guardian
Dark Hunger
Dark Legend
Dark Lover
Dark Magic
Dark Melody
Dark Peril
Dark Possession
Dark Prince
Dark Reunion
Dark Secret
Dark Slayer
Dark Symphony
The Darkest Kiss
Deadly Desire
Deadly Game
Deep Kiss of Winter
Destined for an Early Grave
Ecstasy
Elijah
Embraced by Darkness
Eternal Kiss of Darkness
Faefever
First Drop of Crimson
Full Moon Rising
Gideon
Jacob
Kiss of Crimson
Kiss of Midnight
Kissing Sin
Live Wire
Lover Avenged
Lover Awakened
Lover Enshrined
Lover Eternal
Lover Mine
Lover Revealed
Lover Unbound
Midnight Awakening
Midnight Rising
Midnight Sun
Mind Game
Murder Game
Moon Racer
Moon Sworn
Nauti Boy
Nauti Nights
Night Game
Noah
One Foot in the Grave
Predatory Game
Rapture
Realm of Shadodws
Redeeming Love
Renegade Hunter
Ruthless Game
Savage Nature
Shades of Midnight
Shadow Game
Shadowfever
Street Game
Tempting Evil
Up Close and Dangerous
Wild Fire
Wild Rain
Love a Great Romance?
Do you love reading steamy romance novels? Share your favorites with us!
Romance Recommendations from Other Visitors
Click below to see contributions from other visitors to this page...

Home | Recommended Romance Stories