Sexy Romance Stories Every Reader
Should Enjoy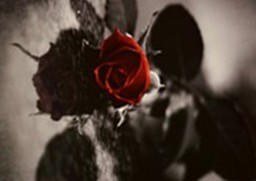 Get lost in the world of fantastic romance stories. One of the best ways to unwind is to fall into the pages of a sexy book by one of my favorite romance authors.
While there are many a reader who thinks that romance isn't worthy there are plenty of incredibly well written stories in this genre that even non-romance readers would enjoy time and again.
True... the genre is littered with mediocrity and an overabundance of books with no true storyline or character development, but there are some truly great romance authors who are more than capable of holding their own against the best writers in any genre.
For your reading pleasure, we've compiled a list of some of the very best romance stories. All our favorites are included, along with those shared by other visitors to our site... all more than worthy of a good devouring.
We are very selective in what we choose to include on our site so you can rest assured that any book you find here is one we whole-heartedly recommend to any reader. You'll find everything from paranormal and contemporary to young adult and historical romance novels. Enjoy.
Contemporary Romance Novels
Sacrifice
Water from My Heart
Shattered by You
A Redo
The Song of David
Sweet Ache
Hold Me
Conviction
Fifty Shades of Grey
The Summer's End
A Lover's Vow
Coda
Ride Steady
Fatal Scandal
Kisses After Dark
Fifty Shades Darker
Cinder & Ella
Conspiracy Game
Deadly Game
Live Wire
Moon Racer
Moon Sworn
Midnight Sun
Mind Game
Murder Game
Collateral
Where One Goes
And I Love Her
Forbidden Nights
Aflame
Nine Minutes
This Heart of Mine
Blackest Red
Consolation
Total Surrender
Fifty Shades Freed
Confess
The Master
Hard Limit
Ugly Love
Unexpected Fate
Nauti Boy
Nauti Nights
Night Game
Predatory Game
Ruthless Game
Shadow Game
Street Game
Up Close and Dangerous
Fantasy Romance Stories
Revenant
Born of Defiance
King of Me
Kiss of the Highlander
Accidental Sorceress
Face the Fire
Divided in Death
Bone Crossed
Heaven and Earth
Valley of Silence
Blood Magick
A Fall of Water
Black Rose
A Knight in Shining Armor
Faefever
Born of Shadows
Jared
Adam
Angel's Blood
Archangel's Blade
Bloodfever
Born of Night
Burning Wild
Covet
Dangerous Games
The Darkest Kiss
Deadly Desire
Ecstasy
Elijah
Embraced by Darkness
Fantasy Lover
The Curse of Chalion
Shadow Spell
A Princess of Mars
The Highlander's Bargain
Reluctant Concubine
Devil May Cry
Dragon Actually
Shadow of Night
The Darkest Touch
Pleasure of a Dark Prince
Bloodfever
Heart of Obsidian
The Princess Bride
Slave to Sensation
Eternity
Faefever
Gideon
Jacob
Noah
Rapture
Realm of Shadodws
Savage Nature
Shadowfever
Tempting Evil
Wild Fire
Wild Rain
Vampire Romance Novels
Acheron
Ashes of Midnight
At Grave's End
Blood Born
Blood Bound
Bound to Darkness
Bound by Flames
Building From Ashes
The Council
Club Dead
Crave the Night
Damien
Dark Celebration
Dark Challenge
Dark Curse
Dark Demon
Dark Descent
Dark Desires After Dusk
Dark Destiny
Dark Dreamers
Dark Fire
Dark Gold
Dark Guardian
Dark Hunger
Dark Legend
Dark Magic
Dark Melody
Dark Peril
Dark Possession
Dark Reunion
Dark Secret
Dark Slayer
Dark Symphony
Dead to the World
Deep Kiss of Winter
Destined for an Early Grave
Dimitri
Eternal Kiss of Darkness
First Drop of Crimson
The King
Kiss of Crimson
Lover Avenged
Lover Enshrined
Lover Mine
Lover Reborn
Lover Unbound
Marked
Midnight Awakening
Midnight Rising
My Familiar Stranger
Night Unbound
Three Hours
Night Unbound
One Foot in the Grave
Raising Innocence
Renegade Hunter
A Shade of Novak
Shades of Midnight
Single White Vampire
Slade
Vampire Vacation
Wicked Deeds on a Winter's Night
Historical Romance Stories
Redeeming Love
Gone with the Wind
Fire by Night
A Breath of Snow and Ashes
The Long Way Home
A New Day Rising
Drums of Autumn
Lonesome Dove
The Deepest Waters
Edenbrooke
Dragonfly in Amber
Child of Promise
The Courtship of the Vicar's Daughter
The Winter Rose
A Kingdom of Dreams
An Untames Land
The Wedding
The King's Curse
Outlander
Katherine
Rekindled
The Endless Forest
Anna's Crossing
Pride and Prejudice
The Midnight Rose
From a Distance
Anne of Avonlea
Woman of Grace
The Widow of Larkspur Inn
The Wicked One
Young Adult Romance
The Awakening
The Beginning of Everything
City of Ashes
City of Bones
City of Glass
City of Fallen Angels
City of Heavenly Fire
City of Lost Souls
Clockwork Princess
A Court of Thorns and Roses
Dark Reunion
Delirium
Eleanor & Park
The Elite
An Ember in the Ashes
The Fault in Our Stars
The Fury
The Heir
Heir of Fire
Matched
My Life Next Door
The One
Paper Towns
Red Queen
The Return: Midnight
The Return: Nightfall
The Return: Shadow Souls
Shatter Me
Thirteen Reasons Why
Love a Great Romance?
Do you love reading steamy romance novels? Share your favorites with us!
Romance Recommendations from Other Visitors
Click below to see contributions from other visitors to this page...

The Paper Rose Club

Told with wit and southern charm, The Paper Rose Club is the first in this trilogy you'll want to read. The Paper Rose Club Four Best friends, …
Livin' in High Cotton Not rated yet
Livin' in High Cotton Set against the rich tapestry of the South during the late 1920s and early 1930s, Livin' in High Cotton, is a celebration …
Visitor Romance Book Favorites Not rated yet
It was inspirational, touching and empowering. A compelling story that inspires women to live with passion. Description Love will always conquer …
Home | Recommended Romance Stories