Get Lost in a World of Great Fiction Books
Well written fiction books can take you anywhere you want to go, anytime you want to go. You don't just read them... you experience them.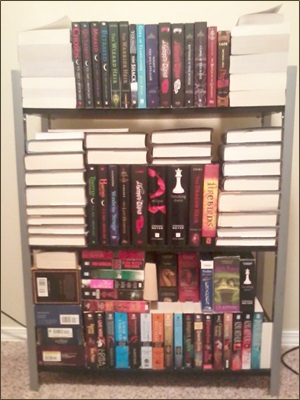 travel the intricately woven worlds created by fantasy and science fiction greats like J.R.R. Tolkien and Orson Scott Card
laugh, love and cry with some of the most interesting heroes and heroines in the vast genre that is romance fiction
experience the thrill of the hunt... the fear of being hunted in the pages of a mystery book that keeps you guessing until the very last page is turned
We Bring the Best of Fiction to You
We do the tedious task of digging through thousands of reviews and reader comments to find the best books in every genre. All those hours of online research coupled with our personal recommendations are used to compile top-notch reading lists for you to enjoy.
You Won't Find Any Books Here We Don't Recommend
Unlike other review sites, we ONLY list the best books on BFB. There isn't a book on this website that we didn't hand pick to share with you.
All you have to do is choose one to experience and let it take you on a journey you won't forget.
Get the Most Out of Best Fiction Books:
First and foremost, we want you to enjoy yourself while you're here. Browse around for a while, read some reviews and find some great books to read.
The Best Fiction Books blog is a great place to start. That's where you'll find the latest reviews and recommendations we've added, as well as any pages that have been recently updated with new content.
Also... subscribe to our periodic e-newsletter for the most up to date fiction news. As a subscriber, you'll be first in line to find out about new author interviews, contests and special announcements.
Subscribe to The Reading Corner
Become a Part of the BFB Community
Throughout our site you will find many pages that were created by readers like you who had recommendations to share. Take a moment to rate and comment on their submissions. Don't forget to join in the fun. There is a form at the bottom of most of our major category pages so please, share to your hearts content. We'd love to hear about your favorites too.
Maybe you have a book you've read too many times to count? Or maybe there's an author you never skip reading? We'd love to hear about them.
Tell Us What You Think
We have added new Facebook Like buttons and comment boxes to all our pages! If you enjoy the Best Fiction Books website, or find a page you read particularly helpful, share it with your friends or leave a comment and let us know what you think.