Best Vampire Book Series for Every
Type of Reader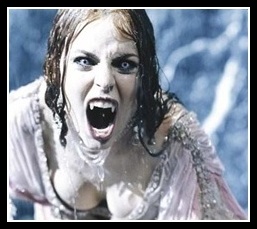 Browse a great list of recommended vampire book series in all sub-genres. We've got everything from horror stories to romance and books for teens.
Every book you find here is highly recommended and totally addicting.
Whether you like the blood and gore of traditional vampire lore or the more modern romantic take on vampires and how they've been turned into sexy heroes, you'll find something to read here.
Click here to browse vampire horror book series
Not quite your style? How about our list of recommended vampire series for adults or young adults?
If it's strictly romance you want, check out our vampire romance libraries for more great books to read
In addition to the series vampire romance books you'll find in the lists below for both adults and young adults, we have devoted a section of Best-Fiction-Books.com strictly to vampire romance fans just like you. There you'll find a more in depth list of recommendations in both the adult and teen vampire romance genres.
If your a sucker for sexy, blood sucking romance, we have just what you need to get your fix. Click the following links to browse our dedicated pages for adult vampire romance recommendations and vampire romance for teens.
Vampire Horror Book Series Recommendations
The Vampire Chronicles
The Strain Trilogy
The Circle Trilogy
Anita Blake, Vampire Hunter
New Tales of the Vampires
Buffy the Vampire Slayer
The Vampire Files
Vampire Huntress Legends
Diaries of the Family Dracul
Bathaniel Cade Books
The Vampire Earth
Vampire Queen
The Hollows
Watch Series
Blood Ties Series
Vampire Romance Book Series Recommendations
Southern Vampire Mysteries
Night Huntress
Immortals After Dark
Primes
Midnight Breed
Love at Stake
Dorina Basarab
The Last Vampire
Argeneau Vampires
Dark Hunter
Anita Blake, Vampire Hunter
Vampire for Hire
Mercy Thompson
Blood Lust
The Hollows
Undead Series
Darkyn
Mercy Thompson
Blood Series
Vampire Book Series for Young Adults
Chicagoland Vampires
Vampire Academy
Vampire Diaries
Mortal Instruments
Cirque Du Freak
Darkangel Trilogy
Morganville Vampires
Strange Angels
The Chronicles of Vladimir Tod
Vampire Kisses
Vampire Knight
Thirst
Blood Coven Vampire
Rosario + Vampire
Buffy the Vampire Slayer
Half Blood Vampire Novels
The Angelic Vampire
Dance in the Vampire Bund
Vampire Hunter D