Fantastic Vampire Stories that Will
Make Your Toes Curl
Experience the best vampire stories in every sub-genre. Whether you enjoy vampire horror novels, romance stories, the classics or a mixture of any of the above, you'll find tons of worthy reading material right here on this page.
We've compiled a list of all our favorites, those submitted by other visitors to this site. We even went a step further to add in any that have overwhelmingly positive reader response based on a combination of hundreds of great reviews and our strict criteria.
We've also added individual pages for many of these categories to provide a more in depth list of recommended vampire books and book series for you to enjoy.
Best Vampire Stories in Every Sub-Genre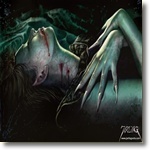 Check out the best of the best in vampire fiction. Below is a short list of some of our favorites. Click here to check out all our top vampire book recommendations.
The only thing you won't find on this list is vampire romance stories. Those are split into categories all their own... one for teens and one for adults.
Salem's Lot
Dracula
Carmilla
Interview with the Vampire
The Historian
The Vampyre
The Strain
Fevre Dream
Let the Right One In
I Am Legend
Steamy Vampire Romance Stories (for teens & adults)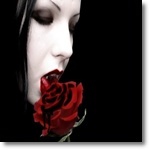 Check out a growing selection of highly recommended vampire romance novels. We've got separate categories for teens and adults to make it easy for you to find the type of books you're looking for.
Browse adult vampire romance books
Browse teen vampire romance books
Lover Awakened
Halfway to the Grave
Deep Kiss of Winter
Dead Witch Walking
Kiss of Midnight
Damien
Shattered Mirror
Twilight
Marked
Vampire Academy
The Vampire Diaries
Night World Volume 1
Recommended Vampire Book Series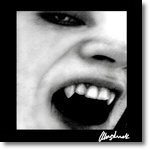 If you're a series reader, this category was created just for you. We've compiled all our series books into a searchable list by series title. It contains everything we've got from romance to horror stories, classics and young adult books.
Click here to browse the entire list of vampire book series recommendations
Night Huntress
Immortals After Dark
Anita Blake Vampire Hunter
The Hollows
The Strain Trilogy
Diaries of the Family Dracul
Mortal Instruments
Darkangel Trilogy
Strange Angels
The Vampire Diaries
Vampire Kisses
Morganville Vampires
Top Recommended Vampire Authors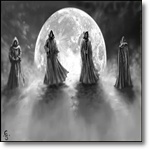 Browse our library of recommended vampire authors. You'll find all our top picks and those shared by our visitors. We also scour the internet to find great new authors with overwhelmingly positive reader reviews and list the best ones here for you to enjoy.
Browse the entire list of vampire authors here
John William Polidori
Joseph Sheridan Le Fanu
Bram Stoker
Richard Matheson
Anne Rice
Stephen King
Guillermo Del Torro
Laurell K. Hamilton
Jeaniene Frost
J.R. Ward
Gena Showalter
P.C. Cast
Richelle Mead
L.J. Smith
Home | Best Vampire Stories