Best Vampire Books to Read
This page contains the very best books we've read in the vampire fiction genre and those recommended to us by other visitors to this site.
There's a little something here for everyone including vampire horror books, adult and teen romance, fantasy novels, mysteries and a variety of fun, lighthearted stories about vampires of all kinds.
The titles you find here are not necessarily popular with the masses, but they stand out among the vast majority of vampire fiction novels, and they are most definitely worth a good read.
As you'll see below, the vampire romance list here isn't that extensive. However, if you happen to be a fan of sexy vampire and paranormal romance, don't worry. We have devoted an entire section of our website to books of this nature, just for readers like you.
---
Browse Adult Vampire Romance Novels Browse Teen Vampire Romance Books
---
Best Vampire Books for Adults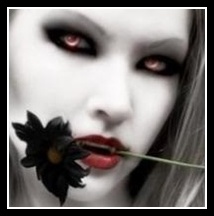 If you're in the mood for the best of the best in classic vampire literature...
Dracula by Bram Stoker
Carmilla by Joseph Sheridan Le Fanu
The Historian by Elizabeth Kostova
Interview with the Vampire
The Vampire Lestat
Queen of the Damned by Anne Rice
Best Bloodsucking Vampire Fantasy Books ...
Bone Crossed by Patricia Briggs
Blood Price and Blood Trail by Tanya Huff (Blood Series books)
Night Watch by Sergei Lukyanenko
Dead Witch Walking by Kim Harrison (a little bit of everything)
Angel's Blood by Nalini Singh
Sookie Stackhouse books by Charlaine Harris (Southern Vampire Mysteries)
If you're looking for the best vampire horror books...
Salem's Lot by Stephen King
I am Legend by Richard Matheson
Fledgling by Octavia E. Butler
13 Bullets by David Wellington
Fevre Dream by George R.R. Martin
Necroscope by Brian Lumley
Anno Dracula by Kim Newman
Lost Souls by Poppy Z. Brite
The Turning by Jennifer Armintrout
Let the Right One In by John Ajvide Lindqvist
Covenant with the Vampire by Jeanne Kalogridis
If it's disturbingly sensual vampire romance you want...
Full Moon Rising, Moon Sworn and the entire Riley Jenson Series
Kiss of Crimson, Midnight Awakening & Midnight Rising by Lara Adrian
Halfway to the Grave, One Foot in the Grave & At Grave's End by Jeaniene Frost
Click here for the entire list of Vampire Romance Novels for Adults
Best Vampire Books for Young Adults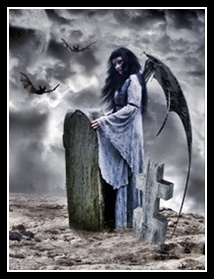 Best Vampire Fantasy Books for Teen and YA Readers
City of Bones, City of Ashes, & City of Glass by Cassandra Clare
Glass Houses by Rachel Caine
The Awakening, The Struggle, The Fury & Dark Reunion by L.J. Smith
Lighthearted & Funny Vampire Books for Young Adults
Sunshine by Robin McKinley (also contains some fantasy elements)
Ninth Grade Slays & Tenth Grade Bleeds by Heather Brewer
Bloodlust, Initiation, Ritual by Alex Duval (for older YA readers)
Sucks to Be Me: The All-True Confessions of Mina Hamilton, Teen Vampire by Kimberly Pauley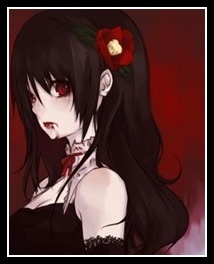 Best Teen Vampire Romance Stories
Strange Angels, Betrayal, Jealousy and Defiance by Lilith Saintcrow
Twilight, New Moon, Eclipse and Breaking Dawn by Stephenie Meyer
The Emerald Talisman & The Sapphire Talisman by Brenda Pandos
Dead Is the New Black by Marlene Perez (fun, witty & fast paced)
Boys that Bite, Stake That and Girls that Growl by Marianne Mancusi
Vampire Kisses by Ellen Schreiber
Click here for the entire list of Vampire Romance Books for Teens
Spine Chilling Vampire Horror Stories for Teens
Peeps by Scott Westerfield
The Vampire's Assistant and Tunnels of Blood by Darren Shan
The Darkangel by Meredith Ann Pierce
Blood Sinister by Celia Rees
Companions of the Night by Vivian Vande Velde
Thirst No. 1 and Thirst No. 2 (The Last Vampire Series) by Christopher Pike
Halloween Rain, Blooded and Child of the Hunt (Buffy the Vampire Slayer Books) by Christopher Golden