Cinda Williams Chima
Cinda Williams Chima is a rare breed among an ever widening genre of fantasy authors. Unfortunately, the growing popularity doesn't always mean a vast array of fantastic books to choose from. Not the case with Cinda Chima.
Though she may not be as well know as other authors in the genre, Cinda has carved out a nice little niche for herself as one of the rare few whose books get better and better each time she publishes a new one.
If you read fantasy books, Cinda Chima is not an author you want to miss. Her writing style is fast paced and exciting, her stories are intriguing and well balanced and her characters are unique and unforgettable.
Cinda began writing at an early age, having honed a love of literature by the time she reached middle school. She started out writing romance novels which were oftentimes confiscated by her teachers, but she has since expanded her horizons into the ever popular genre of young adult contemporary fantasy.
Chima has certainly earned her best-selling author status, having produced more than a few fantastic young adult novels to date including multiple installments in two different series: The Heir Chronicles and the Seven Realms series, both of which are currently ongoing.
In addition, she has received numerous accolades for her work including Best Science Fiction, Fantasy and Horror, as well as having been awarded the 2008 Lit Award for Fiction.
The Heir Chronicles features three currently published books- The Warrior Heir, The Wizard Heir and the Dragon Heir with two more books forthcoming, and the The Seven Realms series, which debuted with The Demon King, now includes two more books and another soon to be released.
With more books on the horizon, Cinda is sure to become a household name. As yet, we haven't found a single book she's written that we didn't thoroughly enjoy reading. She's one of those authors that appeals to the masses, no matter your age or reading preference, and she's one of our top recommended authors for anyone who enjoys a downright enthralling story.
News, Book Releases and Upcoming Events for Cinda Williams Chima

Flamecaster is a new book in the Shattered Realms trilogy from Cinda Chima. The book takes place in the world of the Seven Realms a generation later, focuses on the darker side of magic and has a powerful cast of characters with a growing thirst for revenge that just might drive them to kill. It is set to be released on April 5, 2016. Pre-order yours now at Amazon.com
---
Upcoming Events and Appearances
Author appearance and signing - November 21st, 2015 at the Rodman Public Library in Alliance, Ohio
The Reading and Writing Festival - Thursday, May 5th, 2016 at the Kent State University Student Center in Kent, Ohio
The Y.A. Liticon - Tuesday, May 17th, 2016 at the Kent State University Library in Kent, Ohio
For more information on any of these events, links to specific event details, and photos of past events you can visit Cinda's website
Recommended Books by Cinda Williams Chima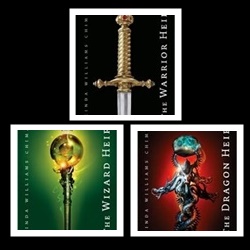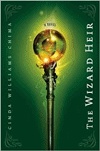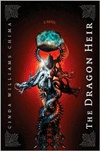 Discover More Great Authors Like This One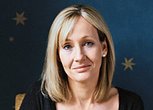 J.K. Rowling
is the insanely popular author of the Harry Potter series. Her books are recommended for anyone who enjoys magic, adventure and well written characters who practically jump off the pages.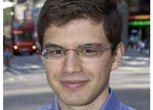 Christopher Paolini
is a young adult fantasy author and writer of the bestselling series the Inheritance Cycle. His books are full of epic adventure, excitement and intriguing characters, and they're a great read for fantasy fans of any age.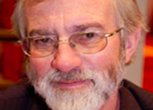 Joseph Delaney
is an English author of science fiction and fantasy books for children and young adults. His Last Apprentice series is widely popular among fantasy fans of all ages and backgrounds.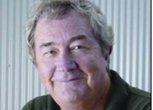 John Flanagan
is an Australian fantasy author who is best known for the Ranger's Apprentice series and Brotherband, both set in the same world and full of heroic action and adventure.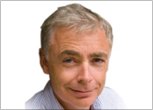 Eoin Colfer
is the best selling childrens author responsible for the widely acclaimed Artemis Fowl series. His books are witty, adventurous and super fun to read at any age, so if you're looking for something to make you laugh he's your man.