Keri Arthur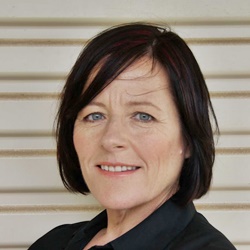 Keri Arthur is an Australian born author of urban fantasy books. She made a name for herself in the genre with her Riley Jenson Guardian series. Her writing style is exciting to read and will keep you reading long into the night.
If you're a fan of non traditional romance stories, urban fantasy and supernatural elements, you will love Arthur's books. I personally attest to the incredibly addictive nature of reading them... I've done so more than a few times each at this point and I enjoy them every time.
Arthur first started writing when she was twelve years old. One of her favorite authors killed off a character she didn't want to part with, and instead of accepting that fate, she grabbed a pen and re-wrote the story to keep it from happening.
To date she's completed fifteen novels, and continues to produce top quality reading material for her readers. Because of that dedication, she's received numerous award nominations for her work.
Arthur made the final five in the Random House Australia George Turner Prize, she was nominated for Best Contemporary Paranormal in the Romantic Times Reviewers Choice Awards and Best Shapeshifter in PNR's PEARL Awards. AND... she got a perfect 10 from Romance Reviewers Today!
I absolutely love the quirkiness and humor in her books. The characters are ordinary and extraordinary, and funny all at the same time, and they grab and hold your interest throughout every last page of the story. You won't be disappointed as long as you enjoy a good urban fantasy mixed with a bit of non-traditional romance.
Keri Arthur Books You Should Read






Discover More Great Authors Like This One
Kim Harrison
is the pen-name of author Dawn Cook. She is most well known for her Rachel Morgan series, which is an urban fantasy mystery set in an alternate history where humans and supernatural races co-exist.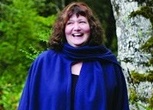 If there's one thing for sure,
Christine Feehan
is considered one of the queens of the paranormal romance genre. As far as we are concerned, that title is well earned.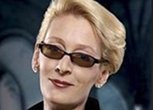 JR Ward
is a phenomenal, paranormal romance author who is most well known for her Black Dagger Brotherhood series. Her books are packed with action and intensity uniquely interesting characters.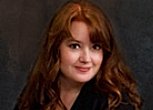 Sherrilyn Kenyon
is a US based author who writes fantasy and paranormal romance. She is most well known for her Dark Hunter series, which is widely popular among romance readers all over the world.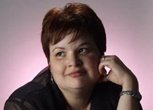 Jacquelyn Frank
has a number of books out that I recommend reading. If you like steamy and romantic, but not just another vampire romance you're in for a treat with this one. She's got an ecclectic mix of Otherworldy heroes which varies from book to book.