Alison Goodman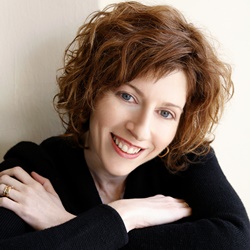 Alison Goodman is a Melbourne based author based who has written a variety of books in the young adult fantasy, adult and science fiction genres.
Alison is currently one of our favorite female authors in the fantasy fiction genre, and one we highly recommend to readers who enjoy well written, entertaining books.
After graduating from RMIT Goodman settled down in her home town, Melbourne, Australia to write her first three novels.
For her first novel, Singing the Dogstar Blues which was published in 2004, Alison was awarded the Aurealis Award for Best YA Novel, the ALA Best YA book, and was listed as a CBCA Notable Book.
After the release of her first adult crime thriller, Killing the Rabbit, Alison she was shortlisted for the Davitt Award. In addition, her latest novel, a young adult fantasy titled Eon: Dragoneye Reborn has made Goodman an internationally acclaimed author.
Since it's publication, Eon has been awarded the Aurealis award for Best Fantasy Novel in 2008 and a 2010 ALA Best YA Book, as well as being listed as a James Tiptree Jr. Honor book and a CBCA Notable book.
She's currently working on the sequel to the Eon book entitled Eona: The Last Dragoneye.
News, Book Releases and Upcoming Events

Set in Regency London, The Dark Days Club is a fantasy adventure blended with a bit of murder mystery and it introduces a brand new heroine that will steal your heart as effortlessly as Eona. The U.S. release date is set for January 26, 2016, and it will be available in Kindle, MP3 cd and hard cover formats. Check it out now on Amazon.com
---
Alison will be touring the U.S. to promote the release of The Dark Days beginning Tuesday, March 22nd. Specific dates, cities and times have not yet been announced.
Alison Goodman Books You Should Read


Discover More Great Authors Like This One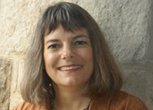 Cinda Williams Chima
is a young adult fantasy author most well known for her Heir Chronicles series and the Seven Realms books. If you enjoy books with magic, adventure and truly relatable characters, you'll enjoy Cinda's books.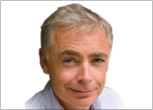 Eoin Colfer
is the best selling childrens author responsible for the widely acclaimed Artemis Fowl series. His books are witty, adventurous and super fun to read at any age, so if you're looking for something to make you laugh he's your man.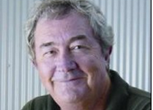 John Flanagan
is an Australian fantasy author who is best known for the Ranger's Apprentice series and Brotherband, both set in the same world and full of heroic action and adventure.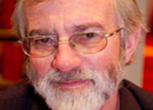 Joseph Delaney
is an English author of science fiction and fantasy books for children and young adults. His Last Apprentice series is widely popular among fantasy fans of all ages and backgrounds.