Love Vampires? You Must Read Lara Adrian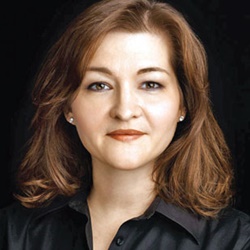 If you're thing is tall, dark and vampire, Lara Adrian is a must read. If you're a true fan of the vampire romance genre, it will be easy for you to appreciate an author like this one.
Though she adds a bit of flare to certain aspects of the Breed series storyline, Lara keeps her vampires true to form by maintaining a necessity for them to feed on humans to survive.
Hot steamy love scenes, gritty action for those who enjoy a suspenseful story and lots of wonderfully entertaining characters to fall head over heels in love with.
I stumbled across Lara while browsing Amazon.com for new authors to read and added her to my Booksfree queue. I was hooked after the first book, and I devoured my way through the first eight books of the Breed series.
In my opinion, Lara Adrian writes a little like J.R. Ward, though not so much that she doesn't have her own voice. And I was just as engrossed in this series as any that I've read by Christine Feehan (who is one of my all-time favorites). She's a wonderful storyteller.
Lara Adrian Books You Should Read









Books on Our TBR List




Discover More Great Authors Like This One
Keri Arthur
has made a name for herself in the paranormal romance genre with the Riley Jenson series and a strong knack for writing action packed books with strong, sexy characters that you just can't resist.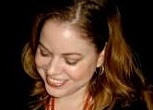 Jeaniene Frost
is one of my all time favorites in the urban fantasy (vampire romance) genre. Cat and Bones are addicting... as are all the rest of her quirky, hilarious characters. You're in for a treat when you pick up a Frost book.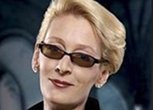 JR Ward
is a phenomenal, paranormal romance author who is most well known for her Black Dagger Brotherhood series. Her books are packed with action and intensity uniquely interesting characters.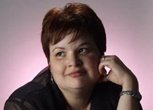 Jacquelyn Frank
has a number of books out that I recommend reading. If you like steamy and romantic, but not just another vampire romance you're in for a treat with this one. She's got an ecclectic mix of Otherworldy heroes which varies from book to book.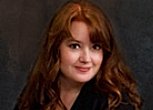 Sherrilyn Kenyon
is a US based author who writes fantasy and paranormal romance. She is most well known for her Dark Hunter series, which is widely popular among romance readers all over the world.