Funny Books With Bite
Poetry for children comes in many different forms.
Poetry classics for children, Fairy tales from Mother Goose, Dr. Seuss books, and a variety of poetry anthologies written specifically with children in mind.
The list below is a compilation of the top poetry collections for children, and poetry award winners for children dating back to 1993.
Popular Poetry Collections for Children
This list of popular poetry collections for children was compiled from a variety of online sources. These are the top 10 poetry anthologies suitable for children of all ages. Share the magic and wonder of poetry with the children in your life.
If anything sounds interesting, just copy and paste the title into the Amazon search box at the bottom of the page for more information.
The Random House Book of Poetry for Children by Jack Prelutsky and Arnold Lobel
The Bug in Teacher's Coffee: And Other School Poems by Kalli Dakos and Mike Reed

Paint Me Like I Am: Teen Poems from WritersCorps by Bill Aguado and Richard Newirth
The 20th Century Children's Poetry Treasury by Jack Prelutsky and Meilo So
Poetry Speaks to Children by Elise Paschen, Dominique Raccah, Wendy Rasmussen, and Judy Love
For Laughing Out Loud: Poems to Tickle Your Funnybone by Jack Prelutsky and Marjorie Priceman
The Bill Martin Jr Big Book of Poetry by Bill Martin Jr., Michael R. Sampson, and Eric Carle
The Oxford Illustrated Book of American Children's Poems by Donald Hall
Here's A Little Poem: A Very First Book of Poetry by Jane Yolen, Andrew Fusek Peters, and Polly Dunbar
Poetry for Young People: Edgar Allan Poe by Brod Bagert and Carolynn Cobleigh
Poetry Award Winners for Children
The Hopkins Award is an award presented for the best poetry collections for children, published in the United States. Each year a recipient is selected to receive the honor for his or her contribution to poetry for children ranging from ages 0 to 14.
The 2010 winner of the Lee Bennett Hopkins Award for children's poetry is Button Up by Alice Schertle. Past poetry winners include...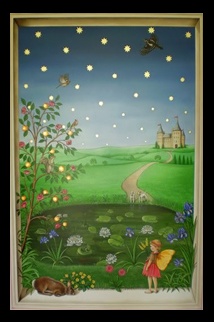 2010- Button Up by Alice Schertle
2009- Diamond Willow by Helen Frost
2008- Birmingham, 1963 by Carole Boston Weatherford
2007- Jazz by Walter Dean Myers
2006- Song of the Water Boatman & Other Pond Poems by Joyce Sidman
2005- Here in Harlem by Walter Dean Myers
2004- The Wishing Bone and Other Poems by Stephen Mitchell
2003- Splash! Poems of Our Watery World by Constance Levy
2002- Pieces: A Year in Poems and Quilts by Anna Grossnickle Hines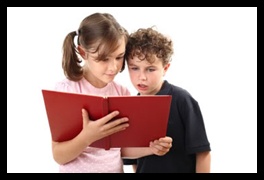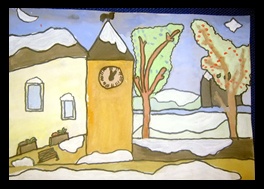 2001- Light-Gathering Poems by Liz Rosenberg
2000- What Have You Lost? by Naomi Shihab Nye
1999- The Other Side by Angela Johnson
1998- The Great Frog Race and Other Poems by Kristine O'Connell George
1997- Voices from the Wild by David Bouchard
1996- Dance With Me by Barbara Juster Esbensen
1995- Beast Feast by Douglas Florian
1994- Spirit Walker by Nancy Wood
1993- Sing to the Sun by Ashley Bryan
Check out more great childrens books