A Passionate Love Story - Herb 'n' Lorna
Fate brings the two together for the very first time when Herb and his uncle travel to a small town called Chacallit, to do business with a local "coarse goods" dealer that neither of them has ever met.
As a way to earn money for the trip home, Herb sets out to sell some books door to door, and in a chance meeting, the very last house he stops at for the day was the house Lorna grew up in.
Though it's only momentarily that they meet, Herb and Lorna leave a lasting impression on each other that eventually brings them back together for the rest of their days.
This story is breathtaking in the simplest of ways. All the sweet little exchanges and unspoken understandings between Herb and Lorna make their love story an incredible one.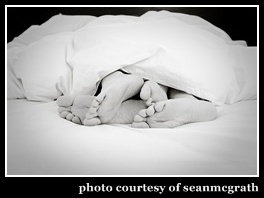 The story of a love so passionate and enduring that only comes around once in a lifetime and it never lets up. Not even in death.
But the two have been holding back a pair of very unlikely secrets from each other that each feels the other would be ashamed to know.
You see, Lorna- for quite some time- has been carving erotic jewelry and Herb, well, he's been animating and selling that very same jewelry. But neither knows the other has any hand in it at all.
While the book starts out a bit slow and it took me a bit to really get into it, I thoroughly enjoyed reading Herb 'n' Lorna's story and I highly recommend it to romance lovers who enjoy a passionate, emotional read.
I laughed and I cried. At times my mouth fell open in shock and awe. And I fell head over heels in love with the pair of them.
If you're a romantic, you will absolutely love this story.
This is one of the most realistic love stories I've ever read with bits of truth sprinkled throughout it from the author's past.
It's a unique and passionate love story that will keep you smiling for days.