Lynn Flewelling
by Anonymous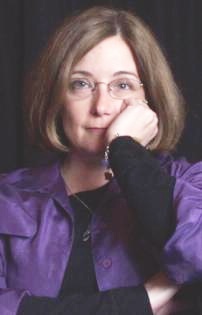 Lynn Flewelling

I love her ability to create a truly unique world, right down to her own languages, cultures, and people.
She has written many books, most notably, her Nightrunner series. In the Nightrunner books, she brings forth many subplots, twists and turns at every corner.
She is great at masking these potential subplots as well. Truly, she is an amazing fantasy writer. One that shouldn't be missed.
Comments from the Webmaster:
Wow! Thank you. I checked out some of her books based on your recommendation and they seem to be right up my alley.
Before this I hadn't heard anything about Lynn Flewelling, but I'm definitely looking forward to picking up some of her books, and first on my list is the Nightrunner series.
Shami