Early Readers Books
Early Reader Books for Kids at every Reading Level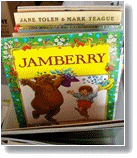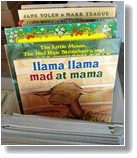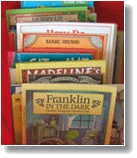 The most popular early readers books for young bookworms of all ages.
Easily find books for beginner level readers all the way up through advanced elementary school readers and beyond.
We've put together a hand selected list of some of the best titles in the early readers category.
It contains the top twenty five stories ever written for both boys and girls at various reading levels.
Every book you find here is a long time best seller as well as being highly rated (at least 4 stars or higher) by other parents and children who have read them.
You may recognize some or all of these as classics that have, and will continue to, stand the test of time. Others you may not recognize or know very well, but we assure you they are just as great as those you know and love.
We take great care in providing only the best when it comes to recommendations for you and your young readers.
---
Level 1: Beginners Level 2: Reading alone Level 3: Early Chapters
Children's chapter books Books to help teach your child to read
---
Use early readers books as a tool to help teach baby
and toddler aged children how to read
Did you know that children pick up on language patterns and new skills much faster before they reach five than they do after they reach school age?
Or that kids who learn at an earlier age have better self-esteem than kids who begin their first years of school not knowing how to?
In addition, children who learn before starting school advance quicker and tend to enjoy reading more than those of their peers who learned at a later age.
Early readers books are one of the best tools you can utilize to help your children learn to read, and keep them interested in doing so once they know how. They're designed to make learning to read fun and exciting for even the youngest... and busiest of readers.
In the first category below, you'll find an abundance of fantastic titles to help get your beginning reader started.
In addition to those listed below, we have other sections on our site devoted to books for babies and toddlers. Our selection of bright and early books, best books for babies, books for toddlers and children's board books will give you plenty to get your child started learning how to read early.
Recommended products to help your children learn to read early:

Sight Word Readers Parent Pack
Learning the first 50 sight words is a snap! These fun stories will teach your child the 50 most frequently used words in print!

100 Write-and-Learn Sight Word Practice Pages
These fun, reproducible activity pages will help your kids recognize, write, and learn the top 100 words that are key success in learning to read!
Early Readers Books Level 1
Morris Goes to School by Bernard Wiseman
The Horse in Harry's Room by Syd Hoff
May I Please Have A Cookie? by Jennifer E. Morris
Go Away, Dog by Joan L. Nodset
Drip, Drop by Sarah Weeks
How Many Fish? by Caron Lee Cohen
Splish, Splash! by Sarah Weeks
Big Egg by Molly Coxe
The Fire Cat by Esther Holden Averill
Morris the Moose by Bernard Wiseman
I Like Bugs by Margaret Wise Brown
Star Wars: What Is A Wookiee? by Laura Buller
Mouse Soup by Arnold Lobel
Oliver by Syd Hoff
Little Bear by Elsa Holmelund Minarik and Maurice Sendak
Grizzwold by Syd Hoff
Jack and Jill and Big Dog Bill: A Phonics Reader by Martha Weston
Too Many Dogs by Lori Haskins
Star Wars: What Is A Wookiee? by Laura Buller
First Grade Friends: Recess Mess by Grace Maccarone
The Lion and the Mouse by Gail Herman
Phonics Comics: Cave Dave by Carol McAdams Moore
Watch Out for Jabba the Hutt! by Simon Beecroft
Bathtime for Biscuit by Alyssa Satin Capucilli
Monkey See, Monkey Do by Marc Gave
Early Readers Books Level 2
Detective Dinosaur Lost and Found by James Skofield
Big Max by Kin Platt
Kick, Pass, and Run by Leonard P. Kessler
Owl at Home by Arnold Lobel
Thank You, Amelia Bedelia by Peggy Parish
Mouse Tales by Arnold Lobel
Lulu Goes to Witch School by Jane O'Connor
Detective Dinosaur by James Skofield
The Magic School Bus Lost in the Snow
Thank You, Amelia Bedelia by Peggy Parish
Rainbow Magic: The Rainbow Fairies by Daisy Meadows
Uncle Elephant by Arnold Lobel
The Adventures of Snail at School by John Stadler
Mouse Soup by Arnold Lobel
The Grandma Mix-Up by Emily Arnold Mccully
Last One in Is a Rotten Egg by Leonard P. Kessler
Here Comes the Strikeout! by Leonard P. Kessler
Zack's Alligator by Shirley Mozelle
Frog and Toad Are Friends by Arnold Lobel
Days with Frog and Toad by Arnold Lobel
DK Readers: Astronaut, Living in Space by Kate Hayden
Small Pig by Arnold Lobel
A Bargain for Frances by Russell Hoban
Frog and Toad All Year by Arnold Lobel
Grasshopper on the Road by Arnold Lobel
Early Readers Books Level 3
Fly Guy and Spy Guy Stop Byron Fry by Alexis Strathmann
Queen Sue Loved Blue by Kristine Humer
Land Turtles, Sea Turtles by Stacy Chambers
The Meanest Thing To Say: A Little Bill Book, Level 3 by Bill Cosby
How Can You Tell How People Feel? by Kristine Humer
Sailor Taylor Sets Sail by David F. Marx
Sweet Dreams by Marc Tyler Nobleman
Coach Bo Will Show You by David F. Marx
Pizza Parts: Fractions! by Linda Bussell
Kirby's Circus by Alexis Strathmann
Mixing Colors Is Fun by Stacy Chambers
The Missing Tooth by Joanna Cole
Snow by Ann Herriges
Rain by Ann Herriges
Oceans by Emily K. Green
Glaciers by Colleen A. Sexton
Ponds by Colleen A. Sexton
Tide Pools by Colleen A. Sexton
Moopy on the Beach by Cari M. Meister
Snorp on the Slopes by Cari M. Meister
Benny's New Friend by Gertrude Chandler Warner
Ora at the Monster Contest by Cari M. Meister
Three Claws in the City by Cari M. Meister
Anakin in Action! by Simon Beecroft
Pizza Parts: Fractions! by Linda Bussell