Best Personalized Books
Fully Customizable, Personalized Novels

When done right, the best personalized books make great gifts for bookworms of all ages. What could possibly be more fun than starring in your very own novel, complete with a picture of you on the back and a special note from the person who gave it to you?
It's like jumping right into the pages of a novel from your favorite fiction genre! It's the perfect gift for every type of reader... a true escape from reality.
---
Choose from the following genres:
Children's books Romance novels Mystery stories
Young adult stories Classic literature
---
Easily customize one of a variety of genre favorites and give that special someone a memorable gift that will be cherished forever.
Each personalized book comes bound in classic paperback format and can be customized with over 25 different features to suit your needs.
As with any personalized gift, there's a bit of a process to go through to ensure everything is what you want it to be, but it's pretty straight forward and not too difficult to understand.
Below we've put together a brief FAQ to answer few of the most common questions associated with purchasing a personalized novel, as well as the process you go through to set it all up.
If you feel you have a question that hasn't been answered or need more information about anything you find on this page, just shoot us a message and we'll do our best to answer all your questions.
Best Personalized Books FAQ
Are personalized novels only for children?
Not at all. There are a variety of story books and full length novels to choose from for readers of all ages. The selection ranges from children's fantasy stories to paranormal romance novels for teens and adults, mystery novels and classic literature.
Where can I find personalized novels like these?
We've teamed up with a couple of top providers of personalized novels to offer you the very best deals on customized books of all kinds.
Click here to view the list of personalized novel categories
How much of the book can I customize?
Each book is fully customizable. You have the option to customize over 25 different features including name and appearance of not only the main characters, but supporting characters and pets as well!
The entire book is then re-written based on your selections and bound in paperback format. The finished product looks and reads just like a traditional paperback novel.
How can I find out more?
Below you'll find a list of personalized novels by category. The links provided will take you to related pages on this site or our partner site so that you can find out everything you need to know about creating a personalized novel.
Click here for list of personalized novel categories
Visit Book By You to Browse Full Length, Personalized Novels
Visit Happy Kids Productions to browse Personalized Children's Stories
How can I buy a personalized novel?
You can purchase a personalized novel of any kind by following the links below or visiting our partner site via the links provided in each category.
Note: All outside links will open up a new browser window so you don't have to worry about losing your place while browsing.
---
Choose from the following genres:
Children's books Romance novels Mystery stories
Young adult stories Classic literature
---
Best Personalized Romance Books ( Adult Romance )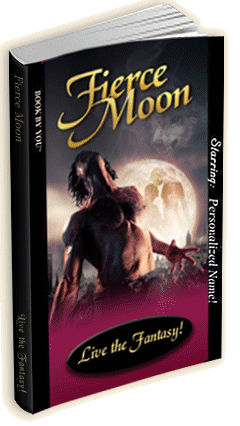 Browse a wonderful selection of personalized romance novels for adults including traditional and paranormal romance as well as romantic suspense and classic literature.
There's nothing like being part of a story that rocks your socks off... especially when you can write your love interest however you want him to be.
Visit the Romance By You Website
Best Personalized Novels for Adults ( Mysteries & Classics )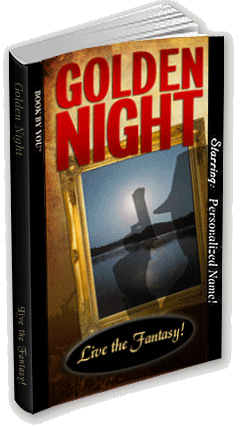 Save the day as the hero or heroine in an exciting mystery story that will keep you guessing long into the night. Or, write yourself into an American classic that will never be forgotten. (Classic novels also available for younger readers)
View a list of Personalized Mystery novels & Classic Literature
Visit the Mystery By You Website
Visit the Classic Book By You Website
Best Personalized Books for Kids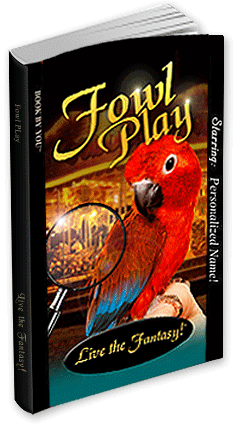 Share the magic and adventure of real books with your children and keep them interested in reading! What could possibly be more fun than for a child to read an exciting, magical adventure tale that he and his friends star in?
Visit the Children's Book By You Website (Full length novels)
Visit the Happy Kids Productions Website (Storybooks)
Best Personalized Young Adult Novels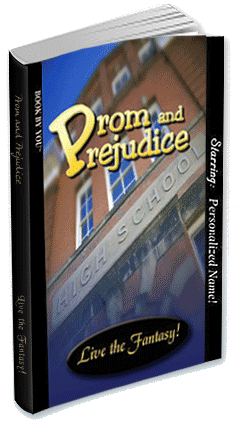 Whether it's comedy and suspense they love or something right out of Twilight or the Vampire Diaries- personalized young adult novels are the perfect way to keep your teens and pre-teens interested in reading.
Visit the Teen Book By You website
Home | Gift Ideas for Readers | Personalized Novels