Best Fiction Books Blog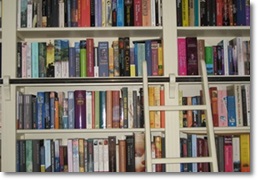 The Best Fiction Books blog is the easiest way to keep up to date with the latest fiction news, new and upcoming releases and special announcements.
Never miss an update!
For your convenience, our blog is updated every time we add new pages and articles, update current ones or announce a new contest or event.
This is the best place online to...
find new books in your favorite fiction genres
discover great new authors and catch the latest releases from all your favorites
browse the latest best sellers, book sales and exclusive reader discounts and freebies
...all from one easy to navigate page.
Alternatively, you can subscribe to our free periodic newsletter, The Reading Corner and receive important updates straight to your email inbox.
Become Part of the Best Fiction Books Community
Share your favorite books and authors, comment and rate recommendations from other readers and become a valued part of our website and blog!
There are tons of books out there and we couldn't possibly read them all if we tried. Take a moment to share a book you loved and we'll publish it online. Click here to share your favorite fiction books
Any reviews, stories or recommendations you share will a become a permanent part of the BFB website, and will be added to our blog.
Please remember to share only the books you love. We limit our selection to only the good books to keep our readers from having to sift through hundreds of poor reviews to find the gems. We hope you can appreciate this and only submit those books you totally recommend to other readers.
Do You Find Our Site Helpful?
Help Get The Word Out About Best-Fiction-Books.com
The Heir Trilogy by Cinda Williams Chima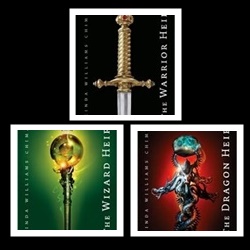 In the Heir Trilogy, each Weir is given a stone at birth that is placed next to their heart. The stone that each Weir places them into one of five guilds- warriors, wizards, enchanters, sorcerers, or seers. These magical guilds are controlled by 'houses'- the White Rose and the Red Rose- which have complete control over all the guilds and The Weir.
Home | Best Fiction Books Blog